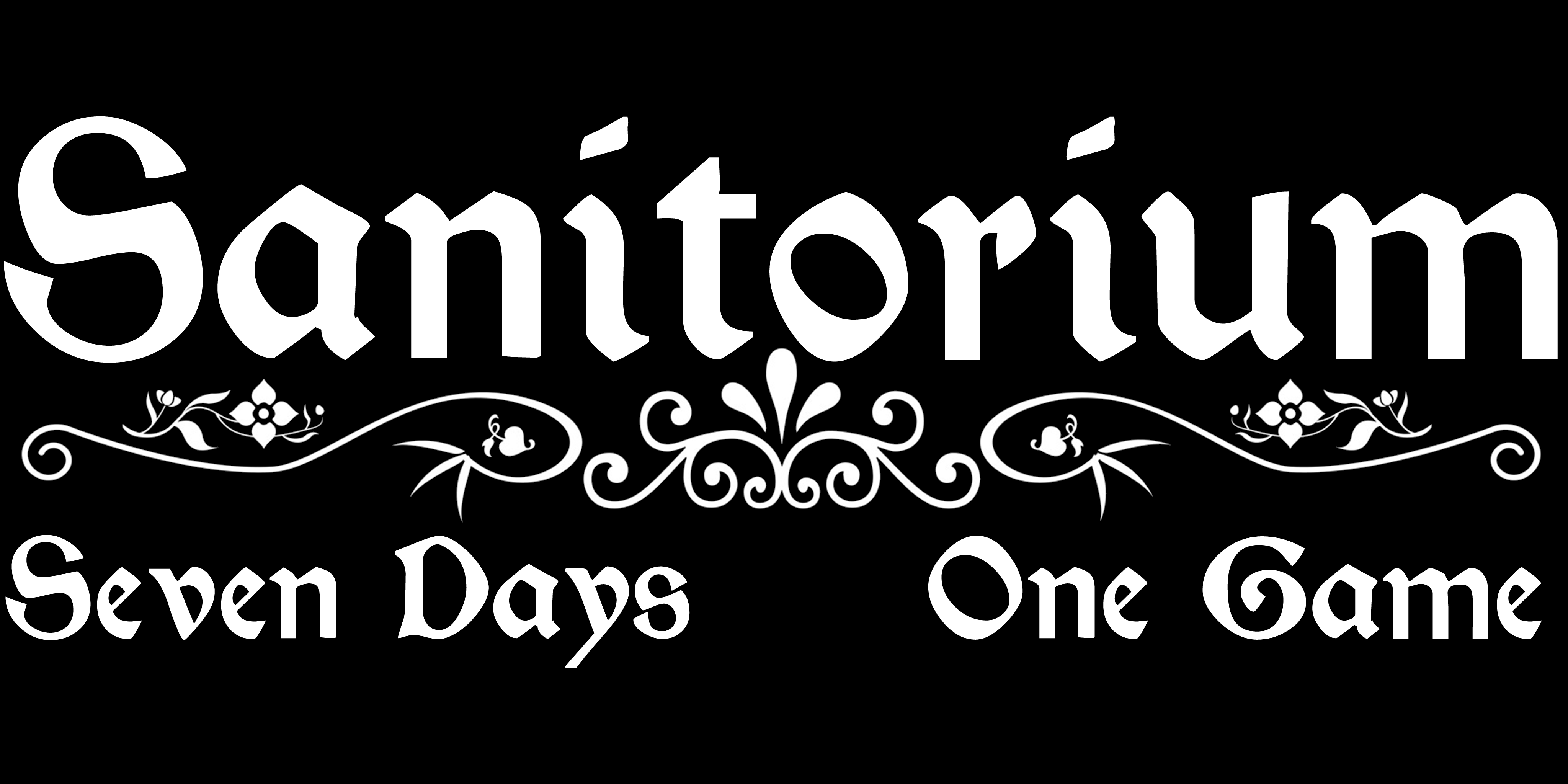 Sanitorium - 7 Days... 1 Game
A downloadable game for Windows
Seven days ago (8 days if you could an extra day added because Windows 10 commited sebuku), I asked myself "hey, there are these awful slap-dash games on Steam. They argue that games development is hard, can I do better – in seven days?" Whilst I will leave judgement to you, I have taken my skills in programming and basic skills in modelling and music composition and produced an indie horror game in just seven days and, despite bugs, I am fairly pleased with the game. Also, I could not use pre-bought game engine assets but I could use royalty free sounds and images (the work of over 50 other people is in this game).
Possible Questions
Length: Between 5 to 7 minutes.
Copyright issues: There shouldn't be as all assets I've either created myself or are royalty free.
Bugs: Yes, lots of bugs, although there should be nothing game breaking – the Unity engine has helped a long way in not allowing these bug occur.
Performance: If The game seems to run at a very high framerate with no performance issues.
Isn't this like a game jam? Yes.
Any respectful asks? I'd respectfully ask that you put a link of the game in the description if you make a video or some other form of content around this. Also, it was built in seven days, don't expect exactly amazing puzzle design or animation quality – especially given that I had no real prior experience with the Unity engine, modelling, texturing or animations.
Should be a good laugh.
I might update the game with a new version to fix any critical bugs - this will be clearly labelled as made outside of the initial seven days.
My Links
YouTube - https://www.youtube.com/channel/UCviO-m6wi9zv1qp7J...
Twitter - https://www.twitter.com/XancoGaming
Install instructions
Simply download, unzip and play!
Comments
Log in with itch.io to leave a comment.
This game was pretty awesome for being made in such a short time! I don't think I even encountered any bugs, unlike some games that took much longer. Plus the atmosphere was pretty spooky! I made a video for my own playthrough and hope you continue the good work :) https://www.youtube.com/watch?v=gk8g_5kIciE
Thanks for the video! Don't worry! I plan to make more games, something a little different next time. Something not made in seven days because it damn near killed me :P

Thanks again <3
I've paid for horror games much worse than this in the past. For 7 days of work, you've done very well.
Good on you for making this game! To say it was made in 7 days it's not half bad! Gotta say you know how to make an atmosphere, the music/ambience were both very good! Good luck in the future, here's my video on your game....